Mayor's Diary - Cllr John North

The Mayor of Wells, Councillor John North has a regular slot within the Wells Journal newspaper  where he recounts the events of the last week. 
They are also listed below:
June 2017
Welcome to the third instalment of the 644th Mayor of Wells diary.
This last week has seen our busiest week to date.
It was also a sad time as we said goodbye to our late Councillor, Chris Briton on Friday. Sad, but also a time to celebrate his life as a family man, his achievements and his contribution towards caring people, for our world and ensuring we have a sustainable future.
The crematorium was not only full, but people were standing outside in large numbers to pay their last respects and say their farewells to a very, much loved man in our community. The Eulogy given by Chris' son truly reflected Chris' life and will be remembered for a very long time. Chris, you really did have an impact on us all.
On Tuesday 13th June, with the Lord Lieutenant, Mrs Annie Maw and Dean of Wells Dr John Davies, I had the pleasure of welcoming HRH The Duke of Gloucester to our City. The Duke came to visit Vicars Close and Cedars Hall to view both Mediaeval and 21st Century architecture that is now part of Wells. The Duke is a trained architect and was very keen to see both the old and new.
Next it was the Blue School on Wednesday evening to see the work of some very talented students displaying their art and design skills which forms part of their portfolio for their GCSE and A levels. There were some truly innovative pieces of work and they would not have look out of place in the professional arena. Well done to all of you and to your Teachers for showing you what you can achieve and aspire too.
Friday saw Gail and I welcome our friends for Bad Durkheim (one of the Twining Towns). We welcomed them in the Old Court room and the Town Crier gave them a tour of the Town Hall. Twinning is very much a community based activity. I hope as many people will take the time to enquire about how they could become part of this important partnership Wells, has with its twinned towns.
In the afternoon, we paid a visit to Fletcher House for their "Mad Hatters Tea Party" and later we were joined by the young boys and girls for the Kindergarten based next door. Again, Gail and I had a lovely time and met some wonderful people who, had some great stories to tell about their life and times.
A Hog Roast started our evening at the Rugby Club where our visitors were thoroughly entertained. I gather the singing was of the highest Calibre.
Unfortunately, we had to leave early but we were not disappointed because we visited Wells United Church for a stunning flower display. The Church was so full of colour and the floral displays depicted a decade in time over the last hundred years. Congratulations to all of you for such wonderful displays.
Saturday 17th June was not only one of the hottest days of the year, but it was also a day for dancing on the green. Processing from St Cuthberts' Church, to the green and then for an afternoon of Dancing. Gail and I had a lovely time meeting all the dancers and Teachers who all worked so hard dancing to such a high standard. Well done to you all and to all the Mayors and Chairs who came along to support their schools and, for managing to keep their robes on for the entire afternoon.!
A lot of hard work has gone into holding all these events and a lot of people have given freely of their time to make these events so special for all of us in Wells, and all our visitors to enjoy. You are too many to mention by name but -

A big thankyou to all of you from the Mayor and Mayoress of Wells.
Cllr John North
The Right Worshipful Mayor of the City of Wells.
June 2017
Welcome to the second instalment of the 644th Mayor of Wells diary.
Since taking office on the 20th May, life has certainly been busy for Gail and me. We have already attended some great events and met many people.
Firstly, though I would like to take a moment to remember Cllr Chris Briton who after a short illness sadly passed away on the 29th May. Chris, you will be missed by all your fellow Councillors and whilst we may not have agreed on everything, you certainly made me think a lot more about trees when discussed at Planning. Our thoughts and prayers go out to Sarah, Chris' wife and to all his family at this difficult time.
The Wells fun run saw us starting the races and giving out prizes to the winners. Can I congratulate all those who were placed and say how wonderful it was to see so many people running just for fun? We should all try to do more exercise and keep ourselves a little fitter.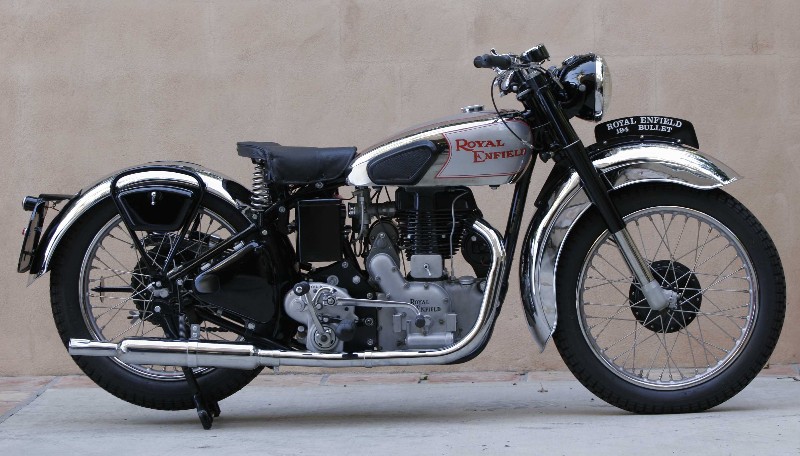 Secondly it was on to the Classic Motorcycles where we saw bikes from all eras. In fact, there were even bikes older than the Town Crier. I was also asked to choose the Mayors Motorcycle. This year's winner was a 1947 Royal Enfield who had been in the same family for seventy years. Well done to all for taking part in this year's run and I am glad that you could overcome the inclement weather which was encountered.

Once again Bath held its Mayor Making Ceremony in the Abbey processing through Bath in our robes. A glorious Sunny day with Mayors coming from all over Somerset and neighbouring Counties. Congratulations to Ian their new Mayor. I am sure he will have a great Year.
The most recent event was to attend an exhibition at Wells Museum for "Space Art" and to hear a talk on the Moon. Not only did we see some truly wonderful works of art, but some models created for TV which were scaled down version of the real thing.
http://www.visitwellssomerset.co.uk/whats-on/visions-space
Thanks, must go to all those people who take the time to organise such great events for so many people to enjoy and take part in.
Cllr John North
The Right Worshipful Mayor of the City of Wells.
May 2017

Welcome to the 644th Mayor of Wells diary.
On the 20th May, 2017 the City held its Mayor Making Ceremony where I was sworn in as the 644th Mayor of Wells. A tradition dating back to the thirteenth century when Wells was granted its City Charter, in 1201 by King John.
Firstly, I would like to thank Cllr Alison Gibson and her Consort Mr Steve Luck for their excellent Mayoral year. You will be a hard act to follow and on behalf of the Council and City can I thank you both for your year of service. It is indeed a great privilege, honour and very humbling to have been elected and made Mayor of Wells, and to have been able to have appointed my wonderful wife Gail, as my Mayoress. I also wish to congratulate Cllr Celia Wride on her appointment of Deputy Mayor. I know she will have a great year.
Two days after, we heard of the tragedy that occurred in Manchester. Therefore, my first official engagement was to attend the vigil (held in the Cathedral) on Wednesday 24th May for all the victims, those injured and all the families affected by the bomb blast at the Ariana Grande Concert. May I say how well the Dean of Wells who conducted the vigil, and for setting the tone of the service so well.
Lighting the first of the twenty-two candles, truly brought home the tragic and needless loss of life.
On the same day of the vigil I wrote to the Mayor of Manchester on behalf of the City Council and all the people of Wells.
"On behalf of the City Council and people of the City of Wells, may I say how shocked and appalled we are at the needless loss of life on Monday evening at the Ariana Grande Concert.
May I offer my personal condolences to all those families who have lost loved ones. Our thoughts and prayers also go out to all those families and communities who have been affected by this needless act of violence.
This evening (Wednesday) the people of Wells will come together in our Cathedral for a vigil, to spend a period of reflection thinking of Manchester and its sad loss". Our thoughts and prayers are with you.
On Thursday 25th May I chaired the Annual City Council Meeting where we appointed members to our working committees and outside bodies for the year.
On Sunday 28th May I started the races for the Wells Fun Run. Well done to everyone who took part in all the races. Gail and I thoroughly enjoyed presenting the trophies to all the winners. Another great day for Wells.
To conclude my first diary entry, can I just say, Gail and I will work hard over the coming year to support Wells and our chosen Charities. The (1955 City of Wells Sqn) Air Training Corp and Heads Up. I will keep you posted when we will be having fund raising events so you can help support these two very worthwhile organisations. Gail and I look forward to meeting as many people as possible over the coming year.
Heads Up - http://www.headsupsomerset.org
The Wells Air Cadets - https://www.raf.mod.uk/aircadets/find-a-squadron/south-west/devon-somerset-wing-hq/1955-city-of-wells/
Gail and I look forward to meeting as many people as possible over the coming year.
Cllr John North
The Right Worshipful Mayor of the City of Wells.
---